Nun hat die Band das Video zur ersten Single «Far From Heaven» geteilt. Schau es dir hier an:
"Dieser Song fühlte sich wie eine würdige Einführung für die Premiere des Albums an und knüpfte dort an, wo wir bei unserer letzten Veröffentlichung kreativ aufgehört haben", sagt die Band. "Obwohl es auf dem neuen Album drastischere dynamische Wendungen gibt, liefert «Far From Heaven» von einem einfacheren und ursprünglicheren Ort aus. Textlich gräbt diese Platte auch ein wenig weiter in die inneren Turbulenzen, aber dieser Song ist in gewisser Weise viel wörtlichere und fundiertere Darstellung unserer anhaltenden Frustration, über Institutionen und Klassenunterschiede, die in allen Facetten der Gesellschaft existieren. Das kraftvolle Video unter der Regie von Eric Richter ist ein grossartiges thematisches visuelles Gegenstück zur inhärenten dunklen Natur des Liedes. Ich hoffe, es gefällt euch – das tun wir auf jeden Fall."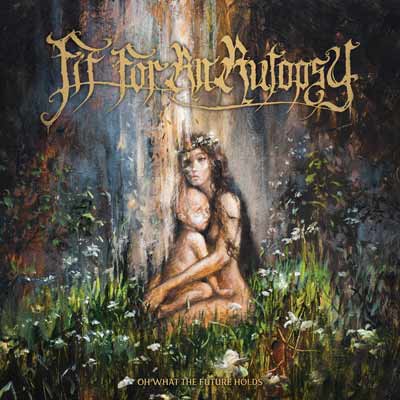 «Oh What The Future Holds» Trackliste:
"Oh What The Future Holds"
"Pandora"
"Far From Heaven"
"In Shadows"
"Two Towers"
"A Higher Level Of Hate"
"Collateral Damage"
"Savages"
"Conditional Healing"
"The Man That I Was Not"