Das neue Album von SPITE soll laut ihrem Label eine Meisterklasse in ungezügelter Wut und wird das erste der Band auf Rise Records sein. Frontmann Darius Tehrani meint über den neuen Track und das Album: "«Dedication To Flesh» ist unser Fussabdruck als Band. Wir sind nicht nur hier, um zu bleiben, sondern um zu erobern. Wir wollen etwas Persönliches und Unverkennbares hinterlassen, von dem die Leute nicht wegsehen können."
Hier den Titelsong reinziehen:



«Dedication To Flesh» wurde von Alex Tehrani und Matt Guglielmo produziert. Vor «Dedication To Flesh» veröffentlichte die Band die drei Singles «Caved In», «Made To Please» und «Hangman», die seit ihrer Veröffentlichung zusammen 2.5 Millionen Streams und 823'000 YouTube-Views erreicht haben.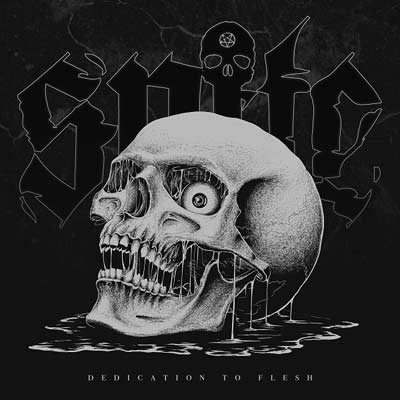 Trackliste «Dedication To Flesh»:
01. Lord Of The Upside Down
02. Caved In
03. Proper One
04. Made To Please
05. Some Things You Should Know
06. Dedication To Flesh
07. The Most Ugly
08. Fear
09. The Son Of Dawn
10. Sounds For The Descent
11. Hangman
12. Crumble