Produziert von Nicke Andersson & Chips Kisbye (die seit «High Visibility» im Jahr 2000 jedes Hellacopters-Album betreut haben), wird es das erste Album der Band seit der Veröffentlichung ihres temporären Abschiedsalbums «Head Off» im Jahr 2008 sein.
Ab heute können Sie «Eyes Of Oblivion» in einer Vielzahl von Formaten vorbestellen, darunter eine schöne Auswahl an wunderschön aussehenden Vinyls sowie ein limitiertes 2CD-Box-Set mit vier Bonustracks!
Zur Feier teilen THE HELLACOPTERS die zweite Single des Albums mit dem Titeltrack «Eyes Of Oblivion».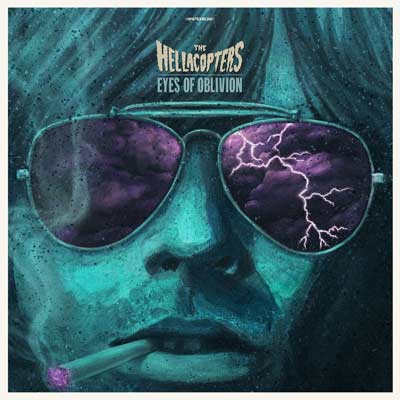 Tracklist «Eyes Of Oblivion»:
01. Reap A Hurricane
02. Can It Wait
03. So Sorry i Could Die
04. Eyes Of Oblivion
05. A Plow And A Doctor
06. Positively Not Knowing
07. Tin Foil Soldier
08. Beguiled
09. The Pressure's On
10. Try Me Tonight