«Toxic Feelings» hier antesten:
Never Obey Again ist ein 5-köpfiges Frauen-Projekt aus Italien, das schwere Klänge und moderne, elektronische Elemente zu faszinierenden Klang-Szenarien verschmelzen lässt.
Das Label kommentiert hierzu: "«The End Of An Era» kombiniert dramatische und introspektive Melodien, schwere, präzise Riffs und Schichten elektronischer Landschaften, die das perfekte Szenario für die kraftvolle Stimme der charismatischen Frontfrau Carolina bilden.
Das Hauptziel von "The End Of An Era" ist es, den Zuhörer in das Erleben der Songs hinein zu ziehen und ihm zu ermöglichen, die Texte wie die Atmosphäre jedes einzelnen Tracks auf seiner eigenen Haut zu tragen."
Die Redaktion von Metal Factory ist da schon mal gespannt darauf...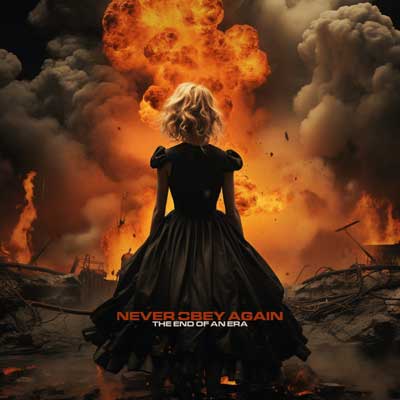 Trackliste «The End of an Era»:
01. The End Of An Era
02. The Storm
03. Toxic Feelings
04. Take Care Of You
05. Stronger
06. Wake Up
07. Underdog
08. What If
09. 9:45
10. Zombie (The Cranberries Cover)