Bei diesem musikalischen Unterfangen werden die beiden erfahrenen Musiker wieder von einer Reihe von Gastmusikern unterstützt, die das "Who is Who" der Rock-, Alternative- und Metalszene repräsentieren.
Als Vorgeschmack auf das, was noch kommen wird, präsentieren PATRIARCHS IN BLACK das Lyric-Video zu «Dead Or Dying», mit dem kraftvollen Gesang von Karl Agell (Corrosion of Conformity).
Sehen Sie sich das Lyric Video zu «Dead Or Dying» an:
Dan Lorenzo teilt seine Gedanken zu dem Song mit: "Ich habe «Dead Or Dying» einigen meiner Freunde vorgespielt, nachdem Karl es fertiggestellt hatte, und sie sagten alle das Gleiche: 'Karl singt besser als je zuvor.' Dem stimme ich zu. Karl war mit Legions of Doom und Lie Heavy auf Tour, und ich denke, das hat seiner Stimme nicht geschadet, sondern sie sogar gestärkt. Ich habe die Musik für diesen Song geschrieben, aber Karl hat den gesamten Text und die Melodie geschrieben."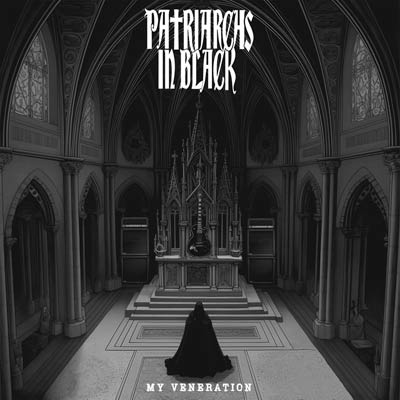 «My Veneration» Tracklist:
01. Dead Or Dying
02. Show Them Your Power
03. Lust For Lies
04. Veneration
05. Non Defectum
06. My Veneration
07. Dead And Gone
08. Crooked Smile
09. Heaven Burn
10. Hallowed Be Her Name
11. Digital Lies
12. I Stole Your Love
13. Hole In The Sky