Seht Euch den Track «Waiting For Some Sun» in einem stimmungsvollen Video an:
Ray Alder sagt über «Waiting For Some Sun» folgendes: "Ich wollte einen völlig anderen Stil für einen Song auf dem neuen Album. Etwas, das sich von den anderen abhebt. Mike und ich unterhielten uns und sagten, ich wolle einen Song, bei dem der Refrain am Anfang steht, sich aber bei jeder Wiederholung steigert und grösser wird. Ausserdem düster und mit viel Attitüde. Das ist die Musik, die er sich ausgedacht hat. Mir persönlich gefällt, dass die Gesangsmelodie nichts mit den Gitarren zu tun hat. Eine Art von Chaos, das Sinn macht. Zumindest für mich..."

Wie schon beim Debüt «What The Water Wants» wurde das neue Album zusammen mit den Gitarristen Mike Abdow (Tourmitglied von Fates Warning) und Tony Hernando (Lords Of Black) geschrieben - die beide auch bei ihren eigenen Songs Bass spielen -, mit Schlagzeuger Craig Anderson (Ignite, Crescent Shield) eingespielt und von Simone Mularoni (Rhapsody, Michael Romeo, DGM) abgemischt.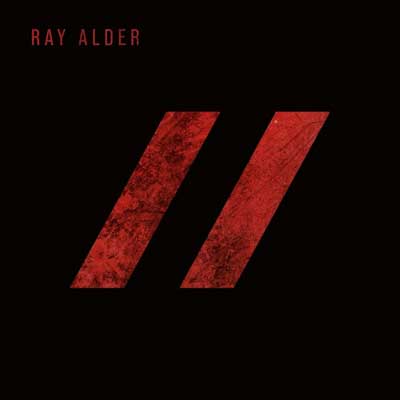 Ray Alders zweites Album trägt den schlichten Titel «II», soll aber in musikalischer Hinsicht ein viel aufschlussreicheres, vielschichtigeres Werk als sein Vorgänger werden.
Trackliste «II»:
1. This Hollow Shell (06:02)
2. My Oblivion (04:36)
3. Hands Of Time (06:08)
4. Waiting For Some Sun (04:29)
5. Silence The Enemy (04:41)
6. Keep Wandering (05:51)
7. Those Words I Bled (05:51)
8. Passengers (05:51)
9. Changes (07:45)